Crave The Food
4010 Jonestown Rd, Harrisburg, PA 17109
Order now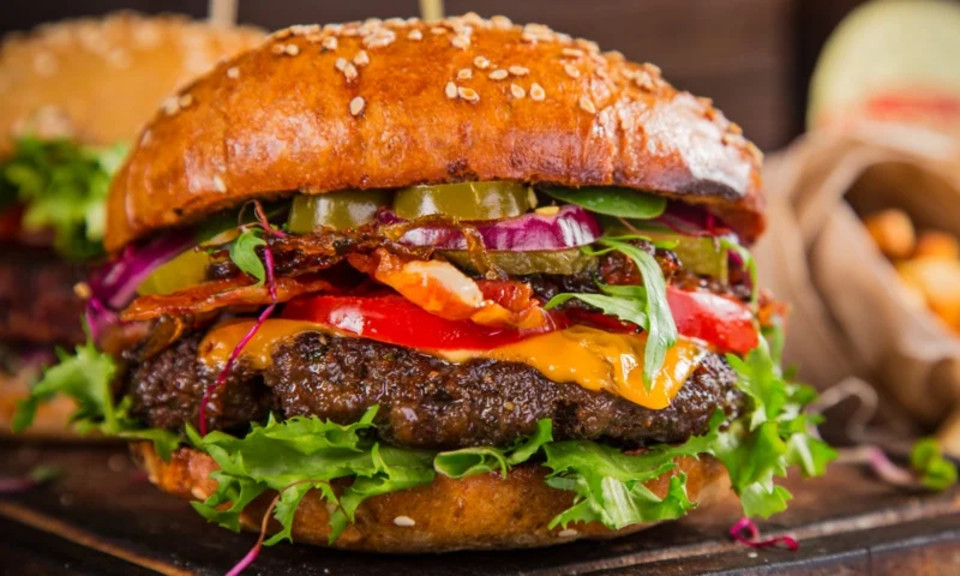 S Pat Bass
I only used to order lunch or dinner from the Crave, but the food is soooo good unto I now order breakfast.I order 2 breakfasts And that way I have a breakfast for the next day.expensive,yes but worth it whens its just a 1 person household with no hubby or kids.its like dining out everyday.i workout at a fitness club 4 days a week from 6am to 8am , so by the time I walk from fitness center back to my downtown apt, I have worked up an appetite for one the craves hearty and delicious breakfasts.the fresh fruit, the smoothies, everything that I have ordered has been good.they probably think I eat a lot because I order 2 meals, but the 2 nd meal is for the next day.today I had their famous waffles......yummy, yummy,yum.
Michele
The food was so much better than I anticipated! I ordered the fish and chips, and I expected the standard battered fish & French fries. What I got was a lightly seasoned, breaded fish with a lot of tasty flaky white meat inside, and the French fries were seasoned to perfection! I wish I knew what seasoning they used - I would use it at home if I could! I also ordered a piece of their chocolate cake. So good, and very moist. I just wish I had a scoop of ice cream to cut the sweetness of the cake. ;)
Autumn
There's so much to choose from on the menu! I opted for the corn chowder, veggie wrap, been and a salad. Holy cow on the portion sizes! I'll have leftovers for two days. The food arrived 20-30 minutes earlier than projected and was hot. The order was correct and utensils and condiments provided. My extra directions were followed to a T and the driver was very friendly. Overall, a great experience ordering from Crave!! Definitely recommended.
Kayla
I placed and order at 3 pm and by 4:30pm I still didn't have food and my app said it was delivered at 4:01. I was hangry. But the management at Crave reached out to explain the situation recooked my food so it was warm upon arrival and gave me a refund for what ended up being a 2.5 hour wait. I appreciate that management stepped up and the food was exceptional!
Courtney
Blown away by our first order from Crave The Food! Short Rib was beautiful and perfect. Everyone loved the fries. Delish caesar salads, dressing tasted fresh made. Alfredo was lovely, delectable meatloaf, flavorful spinach, crunchy asparagus perfection, Pitt salad was wonderful, again with fresh made bleu cheese dressing. Cant wait to order again!
Jill
Food came 30 minutes earlier than the expected delivery time! Everything was made to perfection. When they called to tell me they were out of almond milk, they asked if I wanted something else or a refund and they refunded the money for it. Excellent customer service! Polite and friendly! I will definitely be ordering again. Also, I am surprised they delivered to me all the way in Hershey when they are in Harrisburg, but I am grateful!
Connor
Just found this place today and decided to order. Estimated 69 minute delivery, but it was much much less than that. Food was great, my mom loved the Reuben and pb cake. Will definitely be ordering again.
Sabrina
Great service! My food tasted fresh and it was still hot when I got it. I got shrimp primavera that I highly recommend.
Meghan
I really appreciate that they deliver to where I live because no one else does.
Lillian
Super good food and very enjoyable people, as always
About us
Breakfast, Dinner, Lunch Specials, New American
Today

Delivery: 8:00 AM - 9:00 PM

Takeout: 8:00 AM - 9:00 PM

Delivery

Tuesday:

8:00 AM - 9:00 PM

Wednesday:

8:00 AM - 9:00 PM

Thursday:

8:00 AM - 9:00 PM

Saturday:

8:00 AM - 9:59 PM

Takeout

Tuesday:

8:00 AM - 9:00 PM

Wednesday:

8:00 AM - 9:00 PM

Thursday:

8:00 AM - 9:00 PM

Friday:

8:00 AM - 10:00 PM

Saturday:

8:00 AM - 10:00 PM